Costs are up, budgets are flat, and expectations from both regulators and customers for safe and reliable power are only increasing. Today, utility executives are under increasing pressure to raise reliability and keep costs flat even as climate change increases the risk of vegetation-caused customer interruptions and wildfires. In fact, vegetation is the cause of 80% of customer interruptions. 
It's clear that you can't effectively manage what you can't see. The opportunity to successfully manage these conflicting demands is to optimize vegetation management with better, data-driven insights and planning.  
With satellites and AI, electric utilities optimize vegetation budgets and workplans to save costs, improve grid reliability and resiliency, and enhance safety. And they are realizing ROI from Year 1 of deployment. 
Looking for a deep dive on satellite-powered vegetation management? Get your copy of our free book today. 
Gain fresh perspectives from space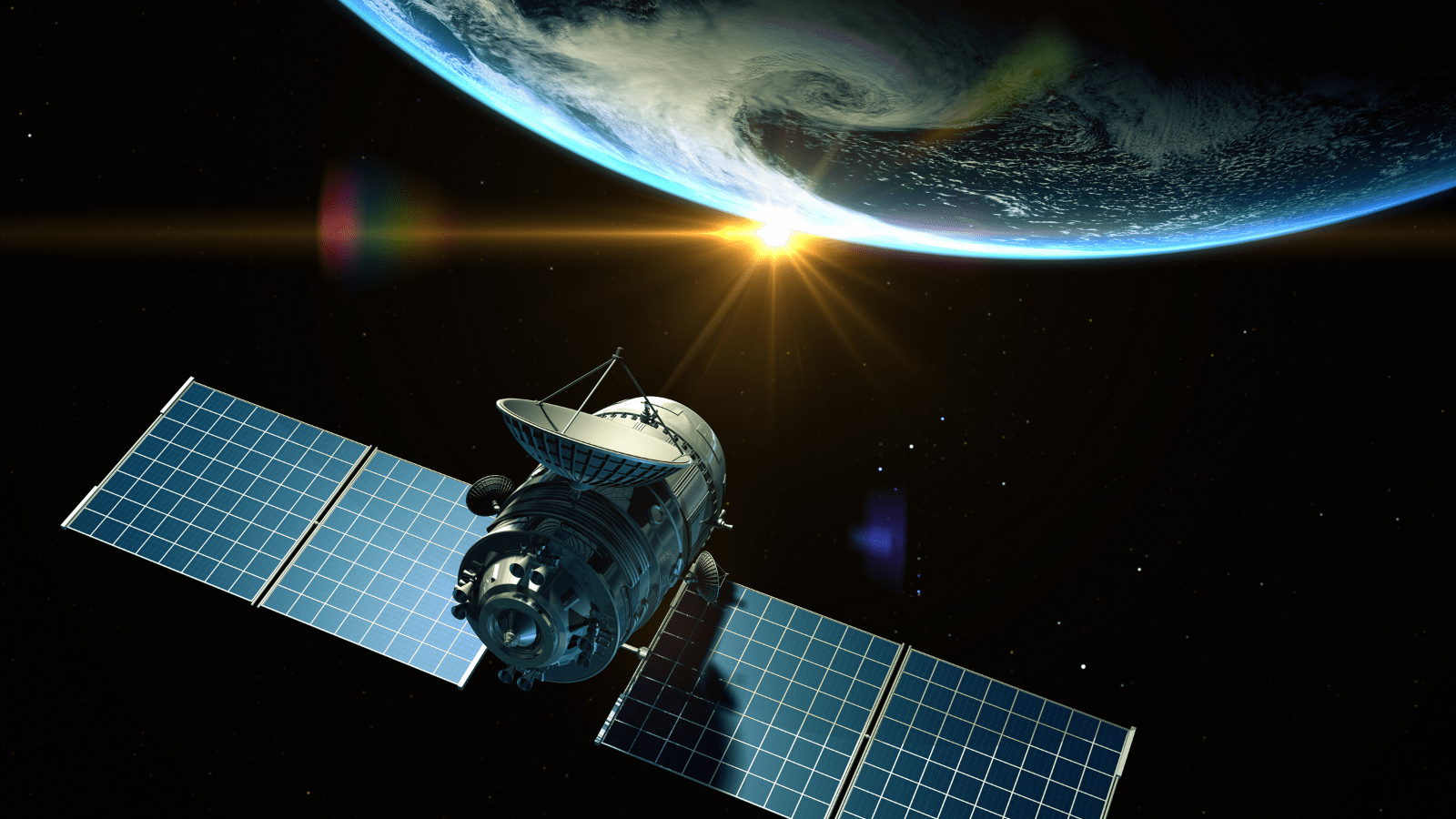 Managing vegetation inside and outside utilities' rights of way is the first step toward minimizing outages and customer interruptions. With the help of satellite imagery and artificial intelligence, you can now identify, predict, and monitor vegetation threats to electric transmission and distribution grids. These systems can also develop disaster recovery strategies in advance of storms and wildfires, accelerate disaster responses, and safely provide immediate post-disaster insights to reduce outage time.  
Advancements in satellite technology and AI allow efficient capture and analysis of vegetation management data. Far beyond what popular mapping apps display, today's advanced technologies offer satellite images with sharp resolutions of 30 centimeters (12 inches), and 10 centimeter (4 inches) is coming soon. With the ability to detect light well beyond what human eyes see, today's satellite AI can evaluate tree species, vegetation health, moisture content, ground movement, and more — even at night and through clouds. 
In light of these innovative and proven systems, traditional vegetation management is no longer sufficient. By comparison it is costly, time-consuming, and highly subjective. Sending personnel into the field and deploying aircraft with remote sensors take more time to collect and process data about ROW vegetation. And they can't scale to a satellite's ability to report on 10,000 miles of vegetation in a single day. 
With fast, comprehensive, and accurate data, today's satellite and AI systems also incorporate existing data from field teams, remote sensing tools, and enterprise data. The resulting reports and predictions guide vegetation managers with useful cost-benefit analyses and prioritized workplans. 
Build reliable and resilient rights of way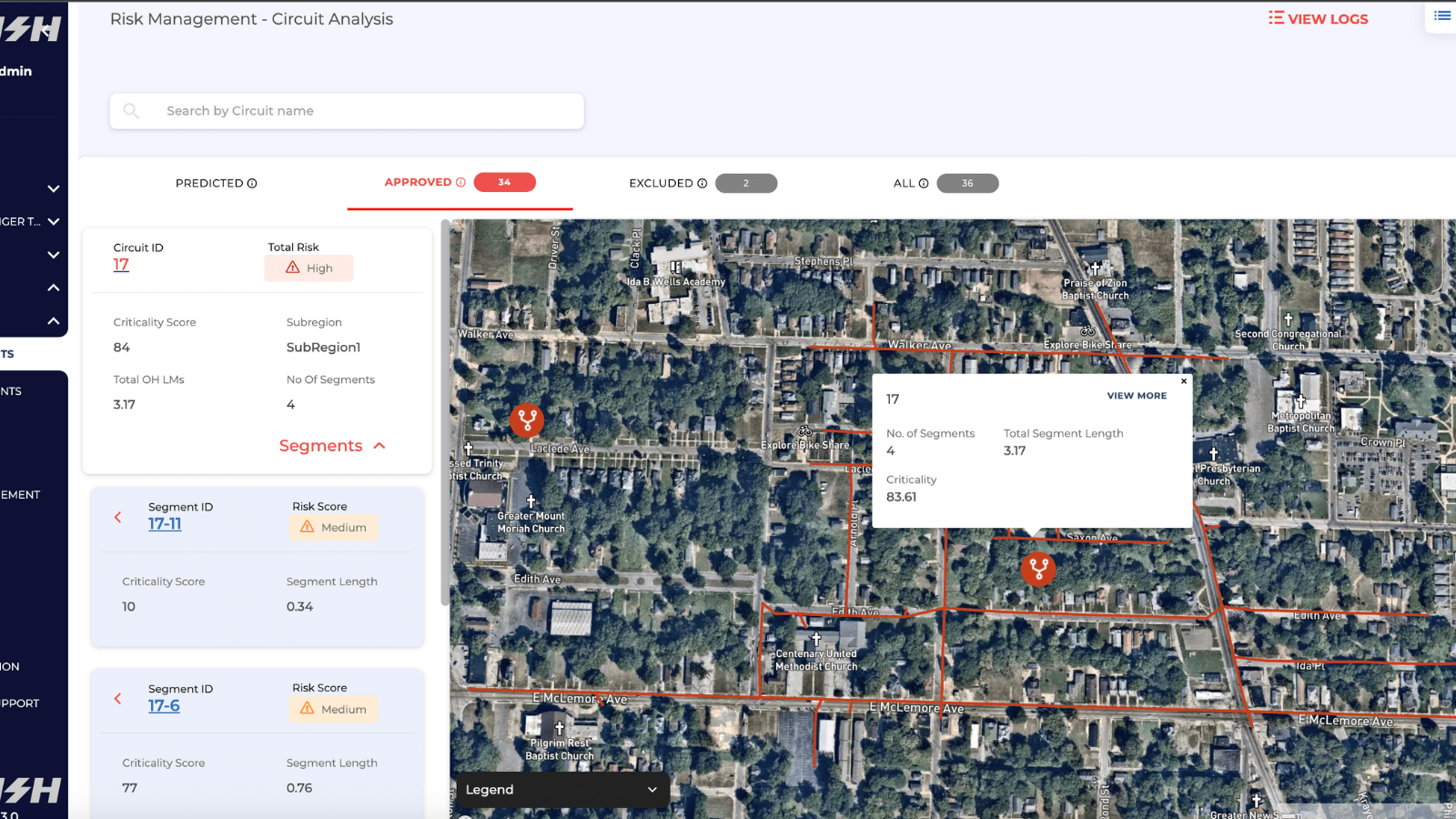 Satellite and AI solutions help you make better, data-driven decisions to reduce power outages and customer interruptions. You can improve SAIDI and SAIFI indices for your customers while you conserve your vegetation management budgets. AiDash customers have reduced vegetation-caused outages by 10%-20% and improved grid reliability by 10%. 
To help improve system resiliency, satellite technology allows utilities to safely monitor disaster and weather events by capturing images before and after them. It helps utility managers locate and assess damages and determine what kinds of equipment and tools are needed for repairs. It also helps in subsequent events to assess risk, predict damage, and strategically stage crews and equipment beforehand. 
Do more with your O&M budget
With a satellite-enabled surgical approach to vegetation management, you can reduce wasted effort as well as prevent many emergencies. Map your network with satellites to prioritize risk, allocate budget in the right places, and accurately predict where and when your vegetation risks exist. Satellite AI enhances your agility by collecting vegetation data, processing it, and generating work plans in a fraction of the time required by manual methods. 
Many utilities find enormous efficiencies by replacing traditional cycle trimming plans with efficient, data-driven plans, which don't ask them to pay for unneeded work. Better ROW data also allows contractors to make more accurate bids because they know the actual site and tree conditions. And those bids are often lower because travel time is more efficient and equipment needs are more precise. Validation of the work is faster, more accurate, and safer than before, with cost-effective before-and-after analysis of vegetation changes in automated reports. 
These efficiencies are especially important for today's utilities, which now confront the pressures of inflation and other drivers of cost increases for contractors and materials. AiDash customers reduce their vegetation expenses by 15%-20%, giving vegetation managers the flexibility to move budget from cycle-trim to other pressing issues along the rights of way. 
Get your teams home safe each night
Tree work is inherently dangerous, with 15 times the fatality rate of all other industries, according to the U.S. Bureau of Labor Statistics. This regrettable statistic highlights an important advantage of satellite AI in inspecting and monitoring worksites from a very safe distance to prepare work crews for their day's work. Remote inspections by satellites are equally fast, economical, and safe for sites that range from open meadows to swamps, mountains, and areas of disruption. Field technicians and supervisors don't need to enter hazardous work areas as frequently, avoiding exposure to the dangers of high-risk environments. With terrain characteristics and other site-specific information gathered beforehand, crews have AI-sourced recommendations for the right equipment and tools for the necessary work.  
Rise to climate change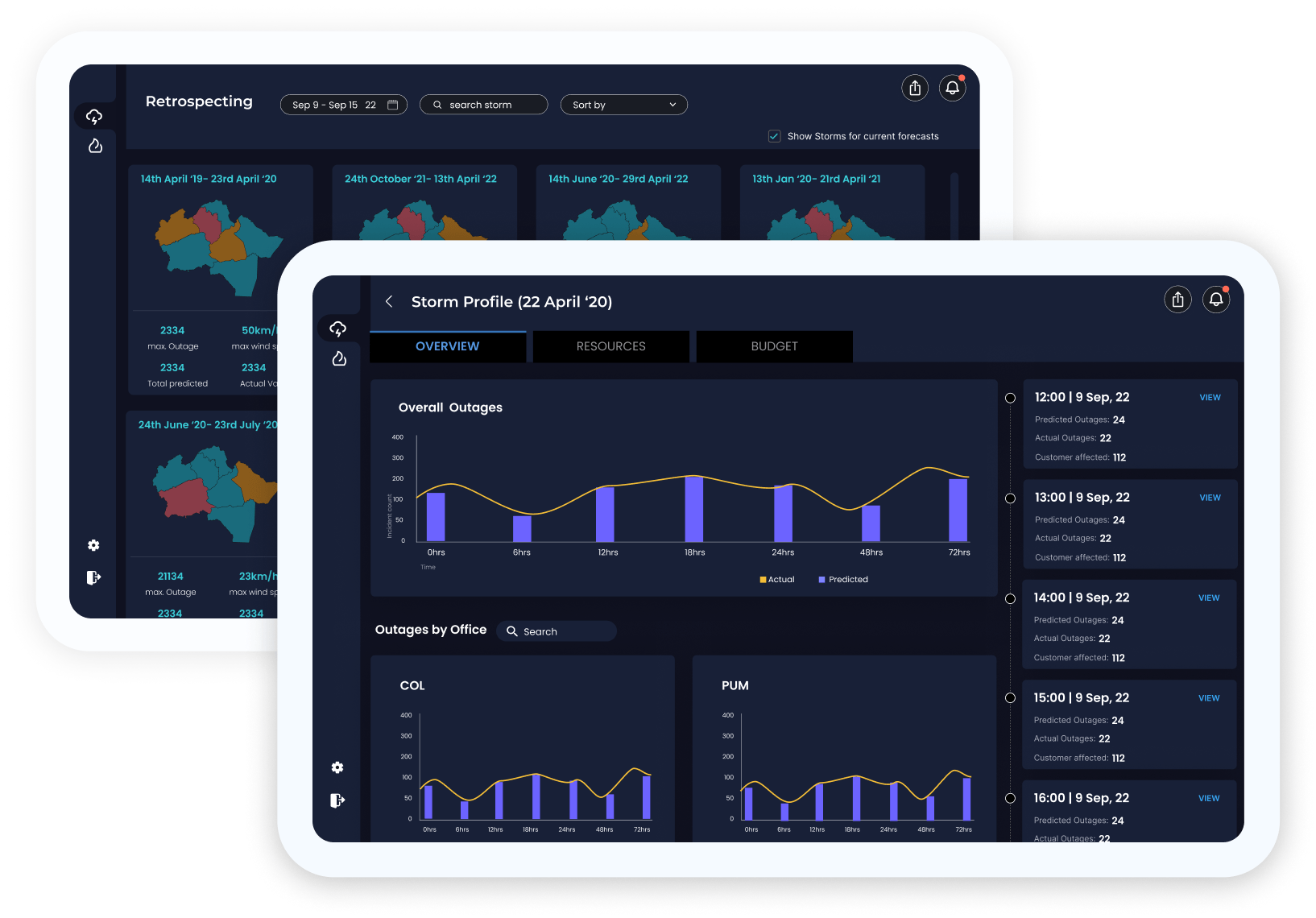 Climate change has real impact on vegetation in electric utilities' rights of way, with increasing tree disease, severe storms, droughts, and wildfires. There are also rising expectations among utility customers and regulators for safe, reliable, clean power. Utilities cannot fight or stop the occurrence of natural disasters, but they can and must be prepared to predict, plan, and mitigate climate change's effects. 
Satellites offer a far lower carbon footprint than field teams driving equipment to sites for initial inspections, for the work itself, and for confirmation of the work. Today's satellite AI systems also prevent unnecessary work by supporting data-driven vegetation management that replaces inefficient cycle trimming with specific trim plans for circuits and segments that actually need it. 
Inform your communities
Because the world is becoming more dependent on electric power to reduce greenhouse gas emissions, electric utilities must redouble efforts to ensure safe, reliable delivery. Here, too, is where utilities can apply the value of clear satellite data and detailed AI insights in day-to-day vegetation management. Power grid reliability and resiliency are now more important than ever.  
Just as important as dependable electricity is a dependable electric utility. To set and fulfill expectations among customers, clear and useful communication is key. Satellite AI develops faster, more accurate information about ongoing disaster response in a region than any other remote sensing system. Ensure community safety just as you ensure workforce safety with clear, precise information about road closures, restoration work, downed lines, and more. Wherever you're sending repair crews, you'll want to keep customers away for the safety of both groups.  
Start now with a better view of your vegetation management
Globally, over 90 companies of every size use AiDash products. And AiDash is deployed on over 500,000 transmission and distribution line miles. Core industries rely on AiDash satellite-powered vegetation management systems to become more resilient, efficient, and sustainable through the power of satellites and AI.  
Today, you can apply that experience and expertise to dramatically improve reliability, resilience, and agility in your organization's vegetation management.  
To learn how other utilities are achieving success with AiDash Intelligent Vegetation Management System, view our case studies here.