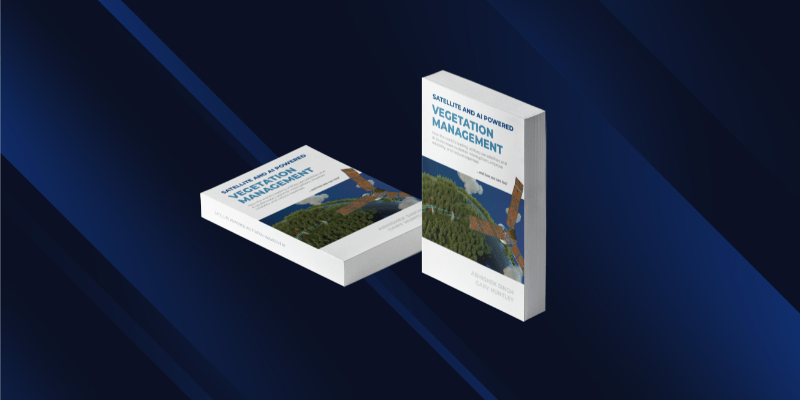 Satellite and AI powered vegetation management
Vegetation managers around the world are already using satellites and AI to improve operations at over 100 utilities. But it's still a new concept for many.  
So, we wrote this book to be your guide, no matter where you are on the journey.  
See where this technology came from and where it's going. Evaluate real stories and use cases from around the industry. Get tips on how to engage with regulators and enact change within your utility.  
This book has what you need to adopt a data-driven, risk-based approach that will dramatically improve your vegetation management.  
What you will learn: 
Tangible examples of how satellite-powered vegetation management works, from executives to field crews.

 

Real stories from other leading utilities and the benefits they're getting from satellites and AI.

 

Best practices and tips to bring a data-driven approach to regulators to ensure compliance, minimize liability, and get more funding.

 

The ins and outs of change management at a utility trying to adopt satellites and AI.
How leading vegetation managers decrease customer interruptions, improve reliability, and reduce expenses ...and how you can, too!
Download your copy of this book today!