How to boost safety and ensure compliance
The state of wildfire occurrences around the world can be summed up in two words: escalating and devastating.  
From the human toll of California's 2018 Camp Fire and Australia's burning Eucalyptus forests that killed or displaced more than 3 million animals in 2019 and 2020, to the record number of fires across southwestern Europe this summer — the world is seeing more and more wildfire devastation.   
Want an in-depth breakdown of the latest strategies, best practices, and technology aiding utilities with wildfire mitigation? Check out this wildfire guide.  
The main causes of wildfires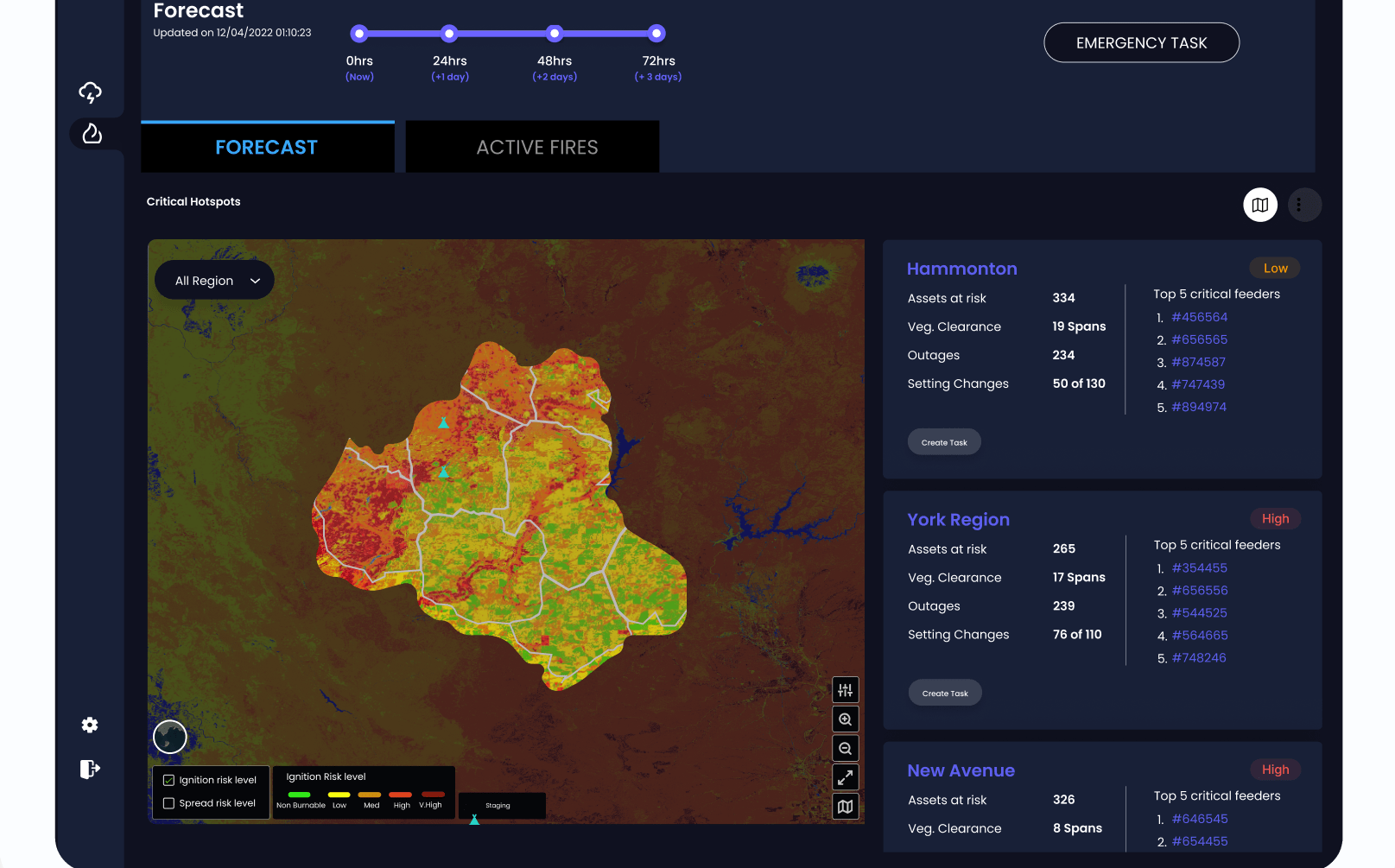 "

Tinderbox

"

conditions
Widespread drought is increasingly starving regions of moisture on three levels: meteorological, due to lack of rainfall, agricultural, when low precipitation dries soils, and hydrological, impacting the flow of rivers and streams.   
One level alone is challenging, but this trifecta has hit the U.S. Southwest as well as various regions worldwide. It's exacerbated by rising daily temperatures of climate change.  
The result? Dead and dying vegetation in hotter, dryer conditions fuels more scorching, longer-burning fires. And that means lengthier fire seasons.   
California's typical 4-month fire season has roared into 6, with acres burned outside of the season or "red-flag" days escalating by 500%. Since the 1980s, some research suggests that climate change has caused an extra 4.2 million hectares of wildfire damage in the southwestern U.S. states. 
Firestarters
Human activity is at fault for 90% of wildfires, ranging from poorly discarded cigarettes, unattended campfires, and arson to power line related incidents. With lightning strikes and lava, Mother Nature is responsible for the rest.  
While electric utilities have been at fault for up to only 10% of the human-caused fires, they bear the brunt of public ire due to the severity of the fires they cause.  
Sparks from faulty lines that ignited dry vegetation have caused about 40% of the most devastating wildfires in California (8 of the 20 most destructive fires and 35% of the fatalities) as well as in other western states.  
Once ignited, these wildfires, which are typically in remote areas, are easily wind-driven and hard to both reach and contain.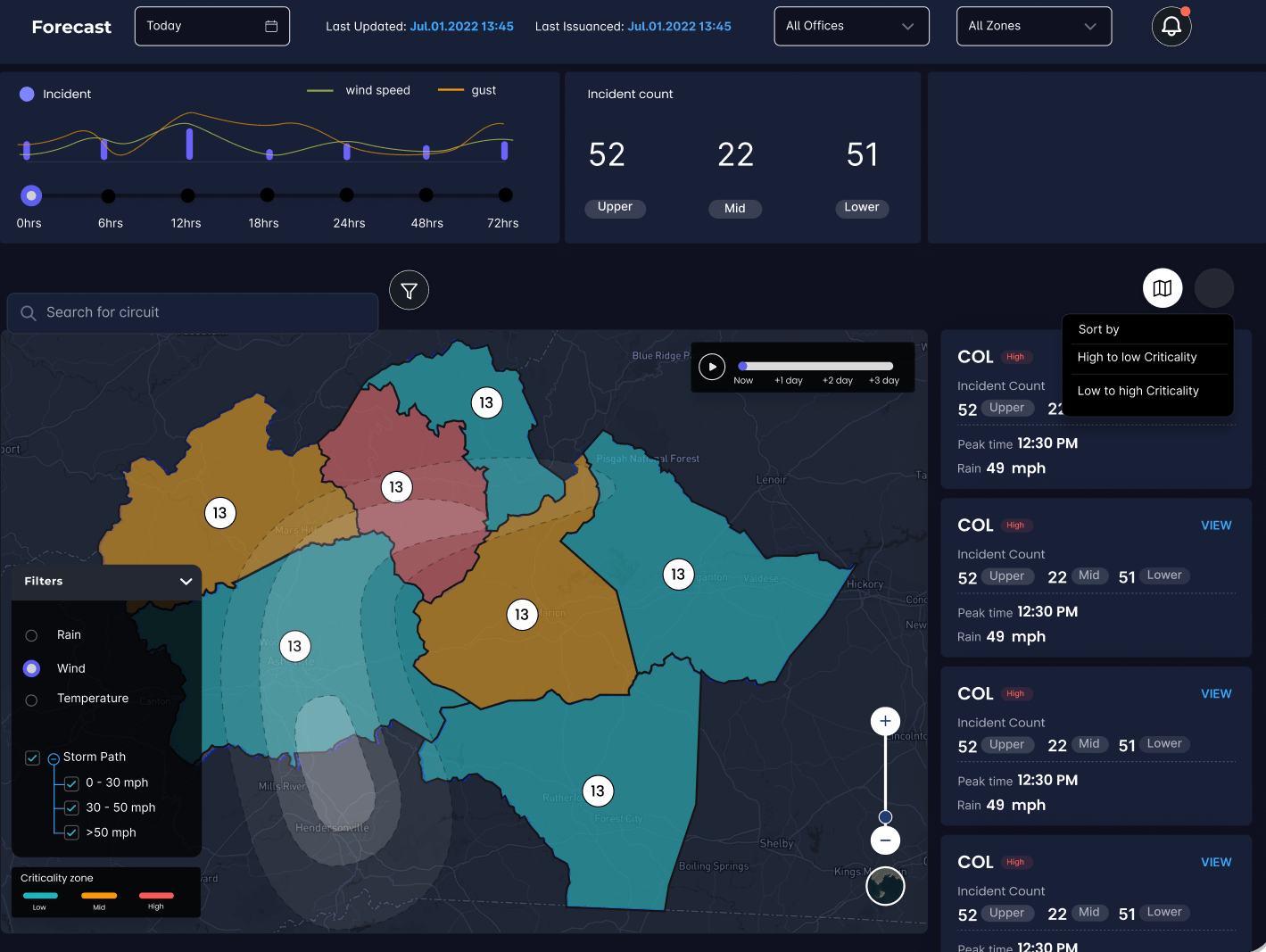 The cost of a wildfire for electric utilities
With already tight budgets, electric utilities walk the tightrope of ensuring full reliability and resiliency, even across fragile and distressed grids. Throw extreme weather conditions and wildfires into the mix and the costs are overwhelming — especially if investigators determine that the utility was responsible for a fire.  
Wildfires are typically measured by lives lost, acres burned, and financial impact.
LIVES LOST – Obviously, this is the most severe impact a wildfire can have. In the last decade utility-caused wildfires have been responsible for hundreds of lives lost across the world.
ACRES BURNED – On average, wildfires burn 5 million acres of land in the United States. 2021 was the worst year on record, with over 7.7 million acres burned.
FINANCIAL IMPACT – It isn't uncommon for utilities to face billions in costs when a wildfire occurs. From damage to infrastructure, resources needed for restoration, all the way through to the liability side – the financial costs of a wildfire can leave a lasting impact on a utility.
Wildfire mitigation tactics
Risk profiles are essential
In the shadow of wildfires and climate change, regulators are asking more questions around wildfire mitigation. In fact, in 2021, California established the Office of Energy Infrastructure Safety to ensure electrical utilities are reducing utility-related wildfire risk.  
Creating an effective risk profile backed by data that supports your wildfire mitigation plan is going to make regulators feel more comfortable with your process and keep you in compliance and impact your liability favorably.  
Go to regulators with a plan that: 
Forecasts wildfire risk.

 

Predicts spreads.

 

Identifies assets to harden.

Maps where vegetation risk will be removed.

 
This way, if or when a wildfire occurs, your plan is in place with clear and concise expectations. If you adhere to the plan, then the liability is going to be less. 
Any negotiations with regulators must be backed with a "paper trail" to provide evidence of work orders, especially those related to safety.  In the past, this involved an arduous discovery process of sifting through the files, typically for weeks.  
The best bet now is to digitize. You'll want the information at the press of a button, so you can easily search for answers to any regulatory questions and pull up an operational plan, right then and there. 
Wildfire mitigation best practices
A large part of what regulators will want to assess in the risk profile will be plans for grid hardening — the end-to-end approach to strengthening the infrastructure to be ready for environmental challenges. Consider:  
Heightening focus on vegetation management to expand existing rights of way, clearing overhang around lines, and removing hazard trees.

 

Strategic undergrounding in the riskiest areas, where budget allows. 

 

Adding equipment — including smart technology, like smart grids and reclosers — that can proactively interrupt electric current in compromised areas and is overall more resilient and protective in wildfire conditions.

 

Planning for rolling blackouts (as needed), allowing temporary power outages to allow the grid some relief when demand puts it at risk beyond what any transfers can handle.

 

Engaging with community members to ensure that they have the information they need to understand shutoff protocols and secure their own properties.

 

Goats. While this approach may sound like a punchline, it's working in the city of Laguna Beach, California, which has adopted the common Greek practice of

grazing goats and sheep

to help manage vegetation. 

 
Assess all assets
In long-term planning, inspection of all assets is essential. Look beyond vegetation, to assess where infrastructure — T&D lines, towers, poles, or connections — are compromised.  
Are there pegs on poles? Are Insulated conductors in place in areas of high wildfire risk? 
It's important to be able to segment your network based on its wildfire risk, and then overlay your asset design criteria on top to truly understand your grid hardening opportunities.  
Take advantage of climate tech's wildfire mitigation capabilities
Satellites and AI present one approach that supports grid hardening and serves as a first step in mitigating wildfire risk.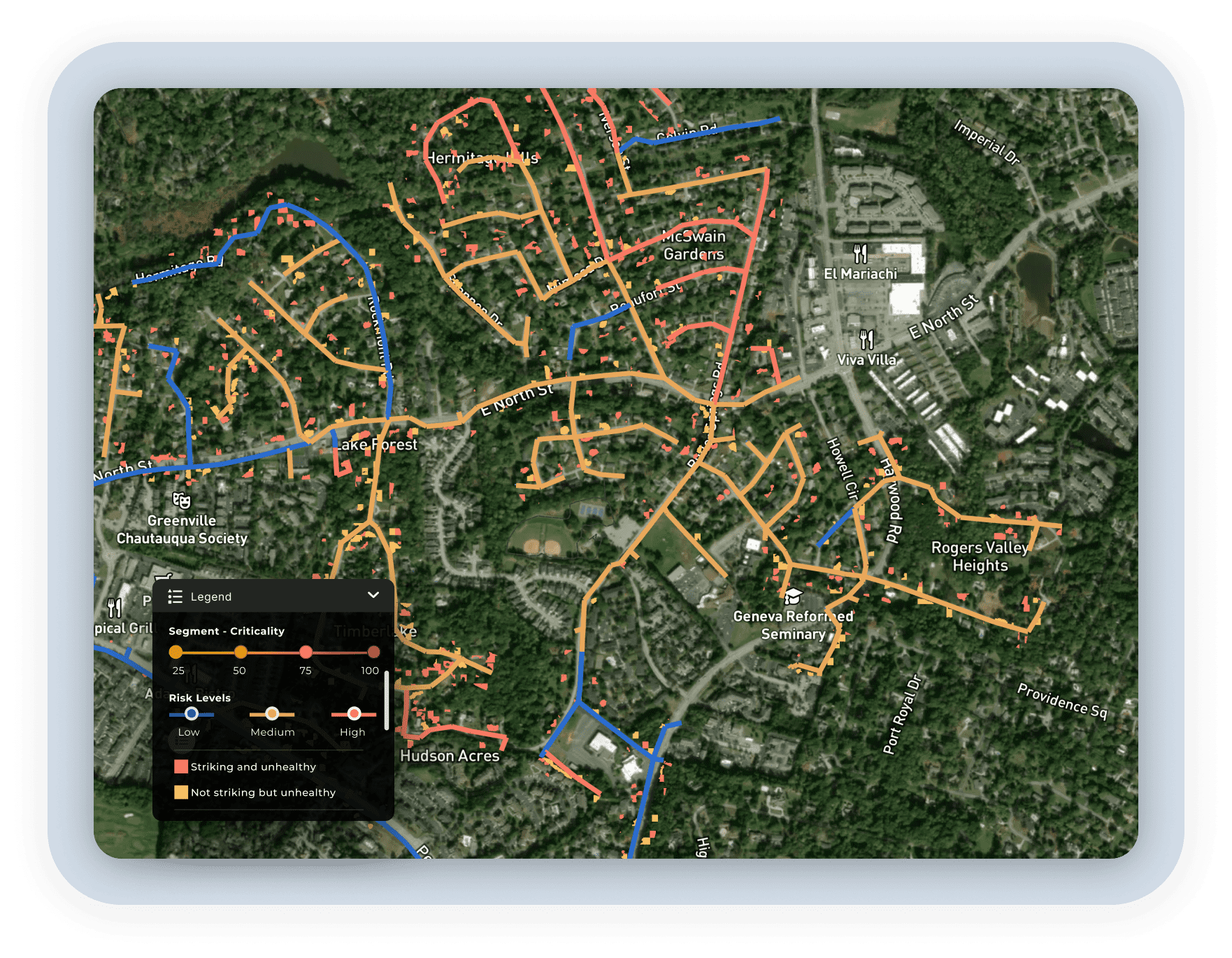 This solution:
Identifies unhealthy trees from space with over 90% accuracy.
Lowers vegetation management budget by 20% — saving money over ground as well as aerial LiDAR inspections.
Boosts grid reliability by 10%.
Takes human error out of the equation.
Presents service territory view down to a single asset or single line span view. This can be done every 24 hours, keeping a historical record, and predicting tree growth rates.
Factors in fuel load, weather, drought conditions, and soil moisture content to identify hot spots.
Enables process improvements across the board, for linemen and crews working on pole restoration, etc.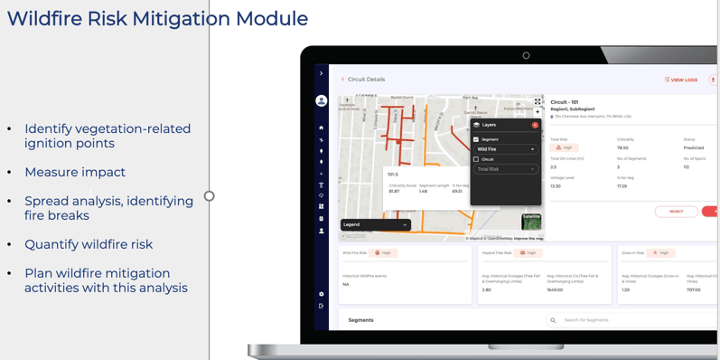 A satellite and AI solution can simplify information reporting on a single, actionable dashboard that provides continuity from the field to the executive.
Before the wildfire: Use satellite data to identify risk zones, categorize them, and then harden infrastructures accordingly.
During the wildfire: Use satellite data to estimate direction and speed of active burns so the utility and firefighters can make highly informed decisions about fighting the fire and evacuations.
After the wildfire: Use satellite data to estimate post-fire damage and plan restoration.
While the state of wildfires has been escalating and the resulting destruction devastating, new levels of wildfire mitigation are possible. Clear risk assessment, best practices for grid hardening and embracing new climate technologies can make the difference.
Want more on wildfire mitigation? Check out this interview with PG&Es former Senior Vegetation Program Manager.