South West Water assesses biodiversity across 2,000 sites using satellites and AI
Netze BW realizes high accuracy with satellite and AI vegetation assessments
Climate technology speeds monitoring to comply with the U.K. government's Environment Act 2021
___________________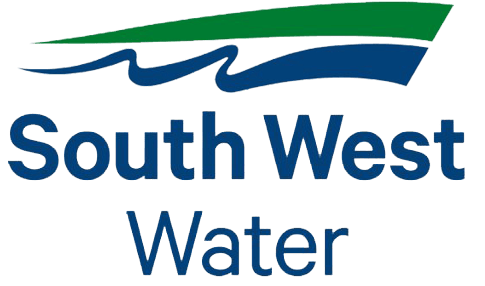 Company:

 South West Water

Location:

 United Kingdom (Cornwall, Devon, Dorset, Somerset)

Solution:

 AiDash Intelligent Sustainability Management System (ISMS)
Fast and accurate biodiversity assessments across the entire estate
Cost less than 20% of traditional biodiversity benchmarking
Up and running within a few months
___________________
CHALLENGE
Benchmarking biodiversity over the entire estate.

South West Water provides water and wastewater services for 2.2 million residents across communities spanning Cornwall, Devon, Dorset and Somerset. Like many utilities the estate includes a wide variety of differing locations, from relatively small pumping stations to large reservoirs and surrounding catchments. This estate includes operational land as well as natural assets. Some are open to the public for recreational use, while other sites are part of national parks and county wildlife sites –– areas of regional and national importance[1].


The U.K. government's Environment Act 2021 has brought biodiversity into the spotlight, requiring new project developments to manage conservation through a standardised biodiversity accounting framework taking effect from the end of 2023. This includes a measure of biodiversity and a requirement to reach 10% biodiversity net gain (BNG) for project developments.

While the Environment Act is primarily focused on land developments, it has provided a standard method for assessing biodiversity that can be applied to assess and monitor company performance. For example, the U.K. energy regulator, Ofgem, adopted land sustainability measures for power and gas networks through RIIO T2 regulations, requiring a 10% enhancement over a 5-year period. More recently, the U.K. water regulator, Ofwat, has proposed an Outcome Delivery Incentive (ODI) mechanism for biodiversity improvement for all water companies in England for 2025 onwards. This requires companies to make a baseline assessment using the Defra biodiversity metric across nominated land and estates. Water companies will be reviewed every 4 years to determine how effectively biodiversity improvements are being made.

With biodiversity challenges in mind, South West Water was seeking to improve and restore nature across landholdings in an economic, efficient, and timely way. However, there are challenges to undertaking such a task:
Determining a biodiversity baseline across 2,000 sites is the first problem as traditional surveys can be time-consuming and relatively expensive, given the numerous locations.
Repeating the assessment in a consistent way 4 years later could also prove problematic.
Managing the information over time, accounting for operational developments, planned BNG improvement schemes, natural succession, and so forth.
Being able to efficiently plan, monitor changes, produce company and regulatory reporting, which go beyond existing processes.
"We were impressed with the easy scalability of the solution and how quickly the AiDash team brought us results. The benchmarking process went smoother and offered greater accuracy than we expected."
___________________
SOLUTION
A technology-driven approach designed to accelerate biodiversity assessments
To evaluate individual sites in its service region quickly and accurately, South West Water opted to work with AiDash Intelligent Sustainability Management System (ISMS).
In its initial approach with ISMS, the company set out to:
Benchmark biodiversity across the entire landholdings using data from 2022 — this included over 18,500 separate habitats.
Scale evaluations quickly — significantly faster than typical manual biodiversity assessments — by fusing the best available information from field studies, public data records, and high-resolution satellite imagery.
Establish a data repository that can share habitat and biodiversity data across the organization and with partners, such as County Wildlife ecologists.
Ensure the data is accessible in the office or when on location — via mobile devises.
Enable site records to be updated by professionals, overwriting with new insights when appropriate (while retaining legacy information for audit purposes).
Continually adding supporting information to monitor the progress of conservation initiatives, such as species survey results.
Provide a simple way to test planning scenarios, remove the complexity of calculations, track the progress of project workflow, and produce regulatory reports with ease.
___________________
RESULT
Fast, accurate assessments at a fraction of the cost

By choosing AiDash's satellite and AI solution, South West Water could augment and support current field surveys with additional datasets, speeding survey and verification work.
AiDash's climate technology, ISMS, launched at COP26, tracks ecological factors on South West Water's sites — assessing some areas that were difficult to reach in ground surveying.
By collecting this information quickly and at scale, ISMS empowers ecologists, land managers, and environmental experts to make better use of their time with analysis and decision-making.
"We were impressed with the easy scalability of the solution and how quickly the AiDash team brought us results," says South West Water Team Manager for Natural Resources Dr. David Smith. "The benchmarking process went smoother and offered greater accuracy than we expected."
With ISMS, the company has experienced:
Fast and accurate assessment of biodiversity across the entire estate.
A hybrid approach that combines field surveys and public or enterprise records with satellites and AI.
The ability to continually add information and analyse monitoring data.
Collaboration among AiDash and the water company's ecologists to:

Ensure prioritized and optimized planning.
Identify company reporting needs and additional solution capabilities that could assist with day-to-day management.

Speed and savings

Solution up and running within a few months.
Pricing just a fraction of typical costs — less than 20% of traditional biodiversity benchmarking expenses.
The utility can also expect further assessment from AiDash to report on biodiversity progress in 4 years' time and as a partner will benefit from the solution's emerging capabilities that are currently in development.
[1] Ramsar, Sites of Special Scientific Importance (SSSI), Ancient Woodland etc.
---
---
About AiDash
AiDash is an AI-first vertical SaaS company on a mission to transform operations, maintenance, and sustainability in industries with geographically distributed assets by using satellites and AI at scale. With access to a continual, near-real-time stream of critical data, utilities, energy, transportation, water and wastewater, and other core industries can make more informed decisions and build optimized long-term plans, all while reducing costs, improving reliability, and achieving sustainability goals. To learn more about how AiDash is helping core industries become more resilient, efficient, and sustainable, visit www.aidash.com.
AiDash is the leader in Intelligent Sustainability Management
Ready to see it in action for yourself? 
Get a demo today.