Satellite-powered vegetation management vs. LiDAR
LiDAR is great for one off scans and asset inspection. But when it comes to vegetation management, continuous network monitoring, risk-based assessments, and mapping your budget to reliability improvements, it's a different story.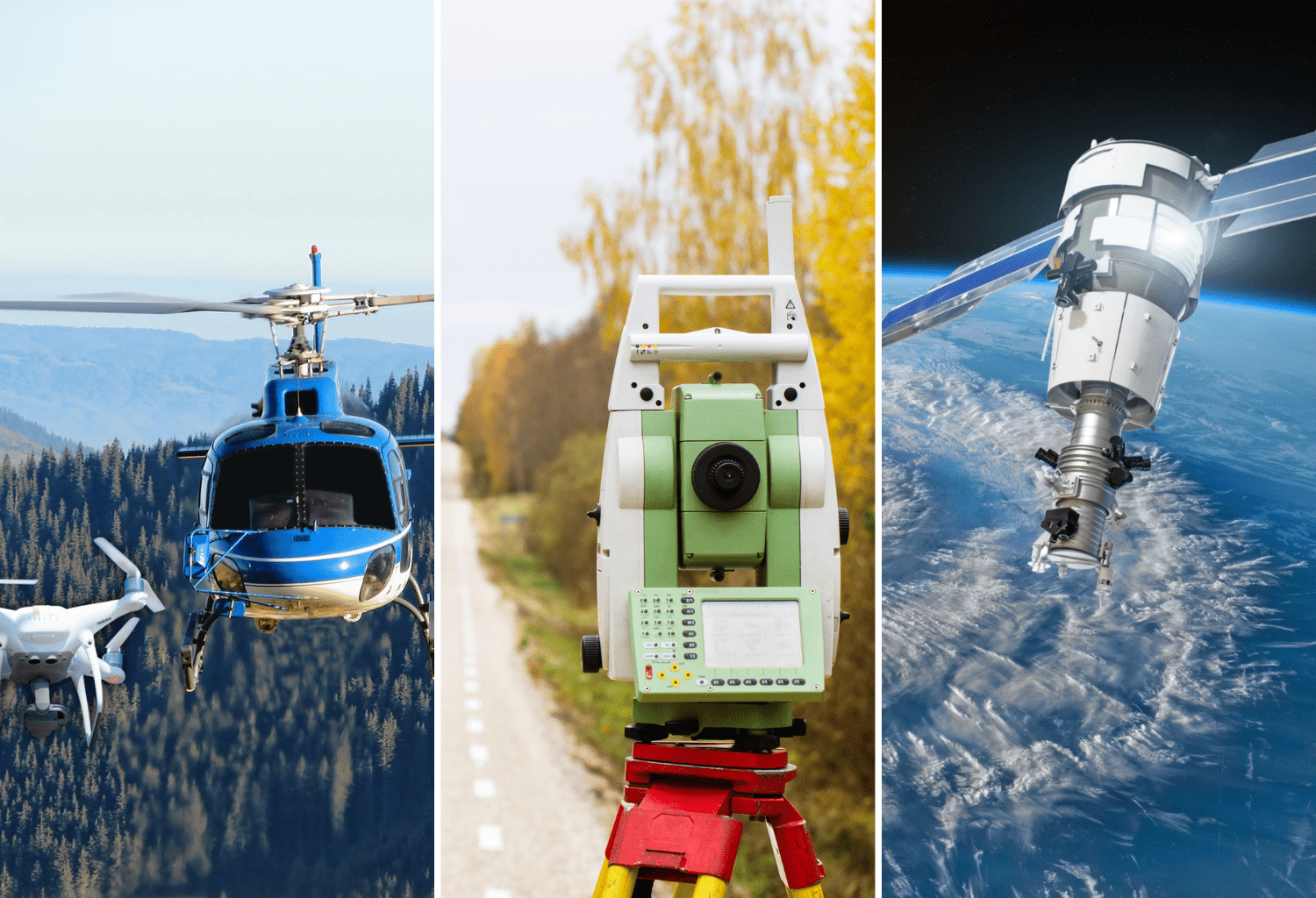 Overview of AiDash (satellites) and LiDAR
You have plenty of options when it comes to remote sensing, but satellites and LiDAR draw the most comparisons.
Both are going to give you a lot of data, which is key to an optimized vegetation management program. However, how they do it, the format of that data, and what decisions you can make with them, are very different.
This page breaks down each so you can understand the differences and make the best decision to drive your program forward.
High-level overview: AiDash
AiDash is a climate tech company that uses satellites and AI to streamline vegetation management for over 80 utilities.
Satellites make accurately scanning entire T&D networks possible with the click of a button.
With our AI, these scans become actionable insights and work plans. This gives you a view of high-risk areas, budget optimization, tree health, growth rates, and more — along with recommendations to make sure every dollar spent maps back to reliability improvements. And it's all within a single, easy-to-use solution.
High-level overview: LiDAR
LiDAR comes in a few forms: ground based (walking or driving) and aerial. In aerial the most common approaches are with fixed-wing aircraft, and helicopters, but some utilities may opt to use drones in certain situations.
LiDAR provides very accurate scans, great for asset inspection, but for vegetation management it isn't viable to use at scale.
One vegetation program manager said "With LiDAR, you get a one off, 2D snapshot. It's really difficult to make forward thinking decisions off that, and to scan multiple times within a year would blow the budget".
AiDash vs. LiDAR: Pricing comparison
LiDAR costs can vary with the method used, but generally, even the least expensive form of LiDAR is 5x what AiDash costs.  
One AiDash customer said: 
"It'll amaze you how cost-effective the contract with AiDash is compared to what we paid for LiDAR. LiDAR could be a $100 to $120 a mile. For us to scan our system could be $15-$20 million annually. That's just not set up in the O&M budgets. But our contract with AiDash has been one of those expenses that's been able to be gobbled up without a lot of pushback, just because we felt like we're getting the benefit. It's more than paying for itself."
LiDAR requires someone in the field to complete the scans, whether that's driving a truck or flying. There are UAVs but sending those up is incredibly costly. This is before any data analysis which has to be done after each scan, or factoring in the carbon emissions, regulatory permissions, and safety concerns. 
Satellite-powered vegetation management on the other hand doesn't require a person to scan, regulatory approval to fly, or release any carbon emissions. Plus, AiDash takes care of all data analysis.  
AiDash vs. LiDAR: Head-to-head capabilities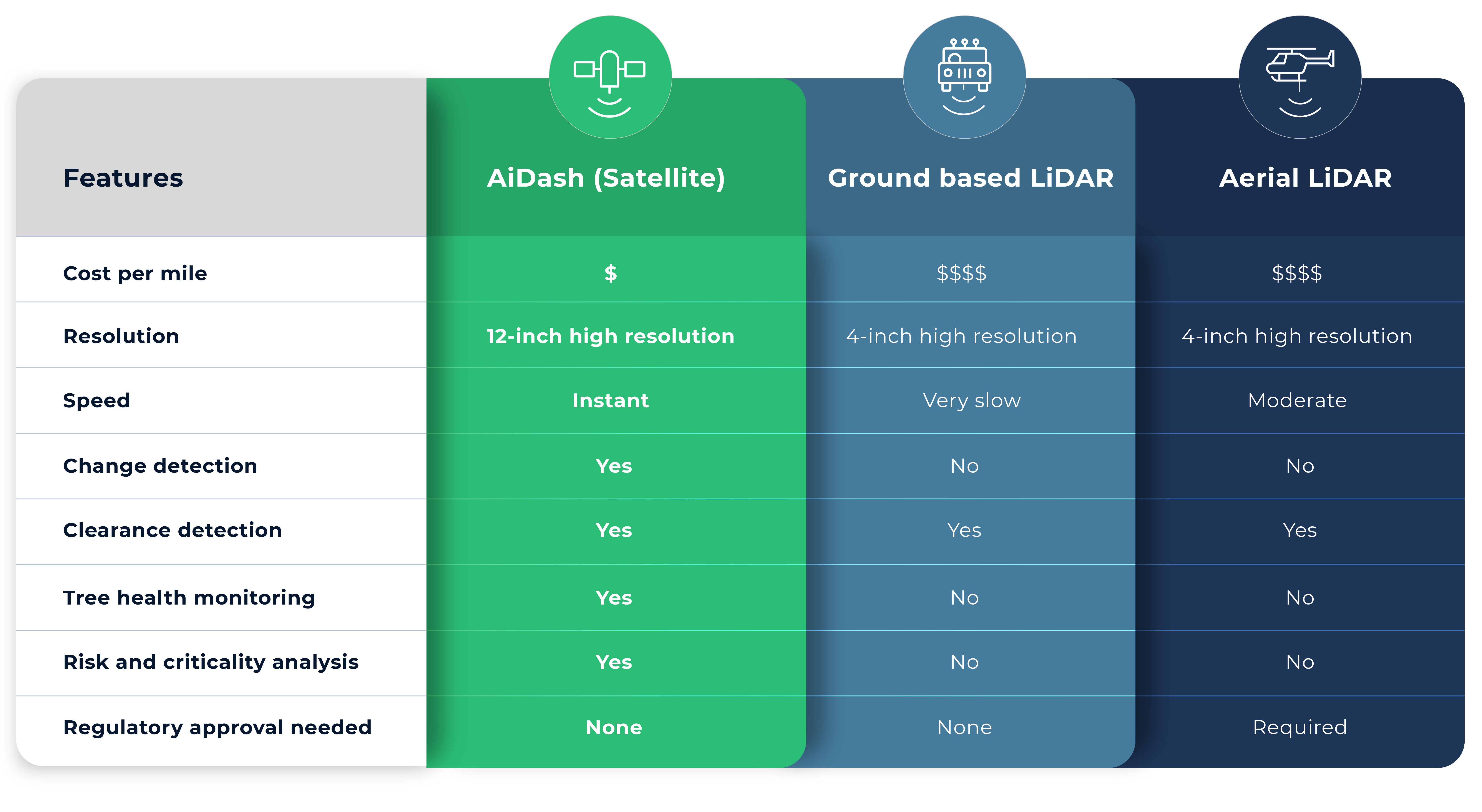 LiDAR data is extremely accurate, and it certainly has its uses for utilities. The cost and "snapshot in time" nature just make it difficult to justify for vegetation management. The good news? If you have LiDAR data already, we can input that into our AI models and combine it with our satellite data to give you even more accurate predictions. 
AiDash is trusted by more than 80 utilities of all sizes
"LiDAR information is great, but it's just a scan in time. It doesn't change. To rescan our system was going to be very costly, whereas AiDash fit into our budget; I feel like we've been making better decisions, and the reliability numbers speak for themselves."   
"This ability to image our entire system is a game changer. Think about that. You can know everything, all at once. That is incredibly powerful. And that, in the vegetation management world, just has not been the case up until this technology."
"AiDash takes a satellite image of our entire system all at once. They focus on growth rate, criticality, and hotspots that may be on our system. Our personnel can look at this output and know exactly where we need to focus our resources in the right way."
Getting started with AiDash
With a team dedicated to your success, you can move confidently to data–driven, satellite-powered vegetation management.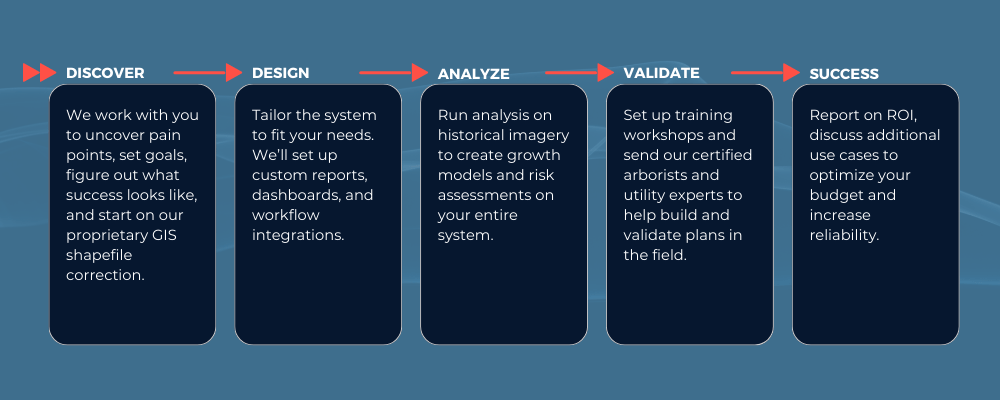 Now that you've done your research, want to see the solution for yourself?